Exploring and choosing the best fabric for chair upholstery requires extensive knowledge of fabric quality, styles, color contrast, and comfort level. At Outdoor Upholstery Dubai, we have come up with comprehensive guidelines about choosing the perfect fabric for chair upholstery. The type of fabric you choose for the chair can transform comfort provision, aesthetic value, and physical well-being.
Exploring Perfect Fabric For Chair Upholstery | A Complete Guide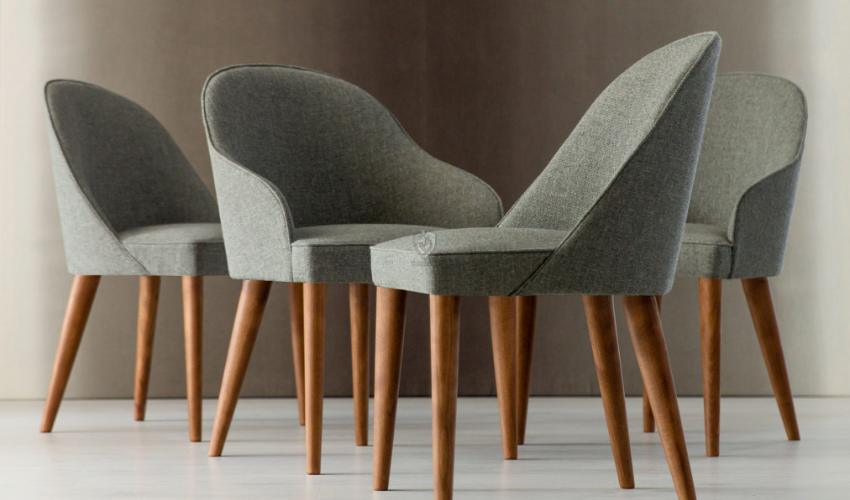 Chairs are a crucial element of all furniture sets found in both residential and commercial places. There are multiple ways of upholstering chairs such as backrest, seat, arms, wings, cushions, back panel, skirt or base, etc. With that said, we have enlisted various crucial factors to consider in order to choose the perfect fabric for chair upholstery.
Durability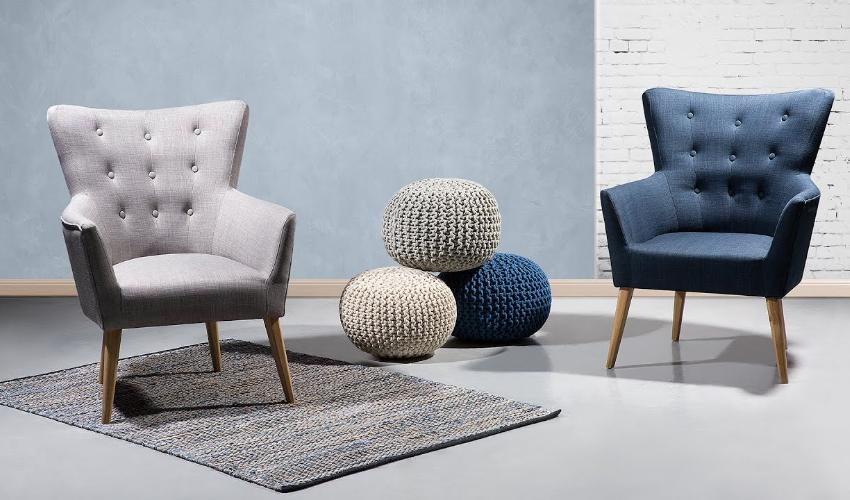 Durability is an important factor to be considered while selecting an appropriate fabric material for chair upholstery. To analyze the durability of fabric, you can utilize the double rub count technique. For chairs upholstery, the fabric should have an ideal double rub count of 15-30,000.
You can also choose synthetic materials for chair covering such as polyester, nylon, and acrylic etc, due to their wear and tear resistance. The fabric materials having tight waves such as twill, duck cloth, and canvas will be more durable than loosely woven ones. If you are going to use the chair for office work, its fabric should be especially durable due to the high usage intensity.
Style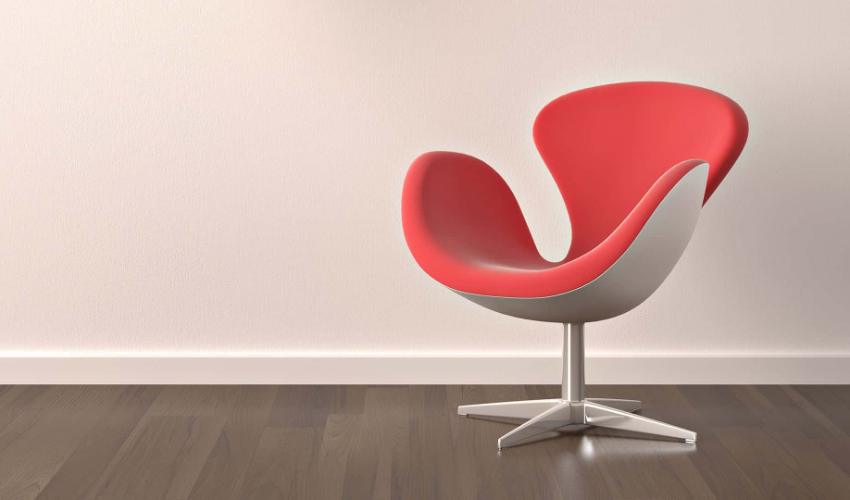 Another crucial factor is the styling of the chair. Always try to choose the fabric that suits your chair and interior theme. In styling, you can also consider the pattern scale according to your chair's look and surrounding decor. For example, the bold patterned chair fabric will be more suitable for larger interior spaces and in the same manner, a fabric with small patterns will be a good choice for small sized interior spaces. While styling the appearance, you should also focus on maintaining the cohesiveness of the chair with the interior space.
Color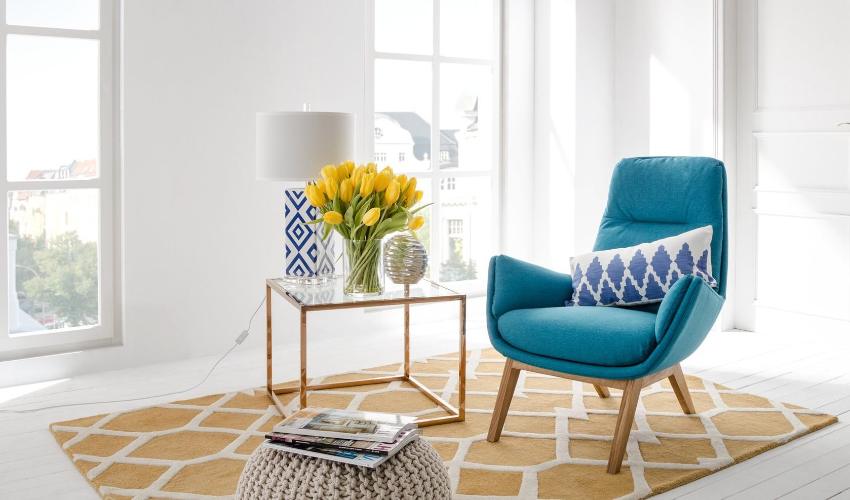 The color contrast is another important factor to be considered while selecting a perfect fabric for upholstering a chair. The first thing to choose an appropriate color is to analyze your room color scheme because the chair's upholstery fabric should match or complement the room's color for an aesthetic appeal. Another important consideration is the role or purpose of the chair. For instance, if it will be used for the living room, then you can choose solid colors while for office use, you can use light and presentable colors.
Comfort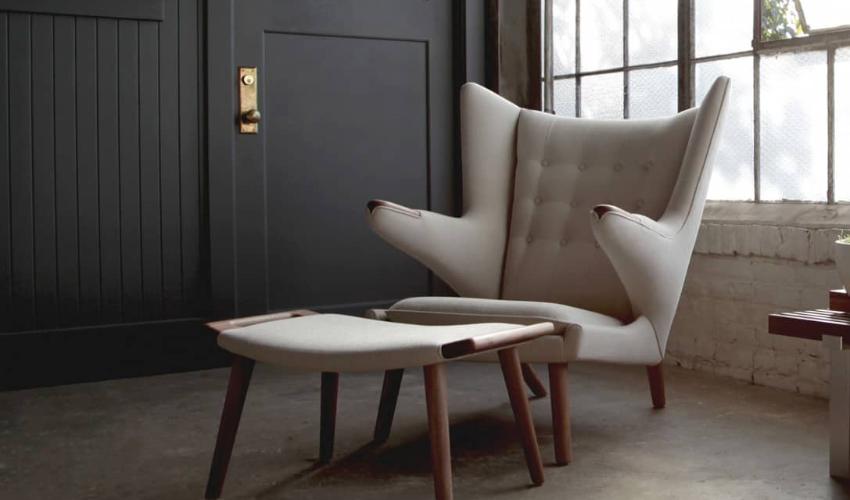 The comfort obtained from furniture is the most important parameter to discuss. The padding and cushioning materials also play pivotal roles in maintaining the comfort of a chair. Moreover, the fabric material should have high breathability for added convenience. That's because if you are sitting on the chair for a long time, its fabric material can be overheated. The fabric material for chair upholstery should be allergen-free and dust-repellent, as well.
Care & Maintenance
Care and maintenance are other crucial factors to be considered while approaching the best upholstery fabric for chairs. That's because chairs are mostly commonly used for multiple places such as outdoor, living room, office, waiting area, etc. Therefore, it must be ensured to choose the fabric which has maximum stain and moisture resistance. Furthermore, you must look for materials that offer ease of spot or deep cleaning.
Some Other Vital Considerations For Fabric Selection
Fade resistance
Fade resistance is one of the crucial factors to be considered, specifically if you are going to place a chair outdoors. Besides, the fabrics should be colorfast in order to not get damaged during cleanups as well.
Mold-resistance
Like other factors, mildew-resistance is also an important aspect to be ensured before choosing the right fabric for furniture upholstery. If you are living in a humid place, you should choose the fabric that has maximum mildew-resistance.
Pet-friendly upholstery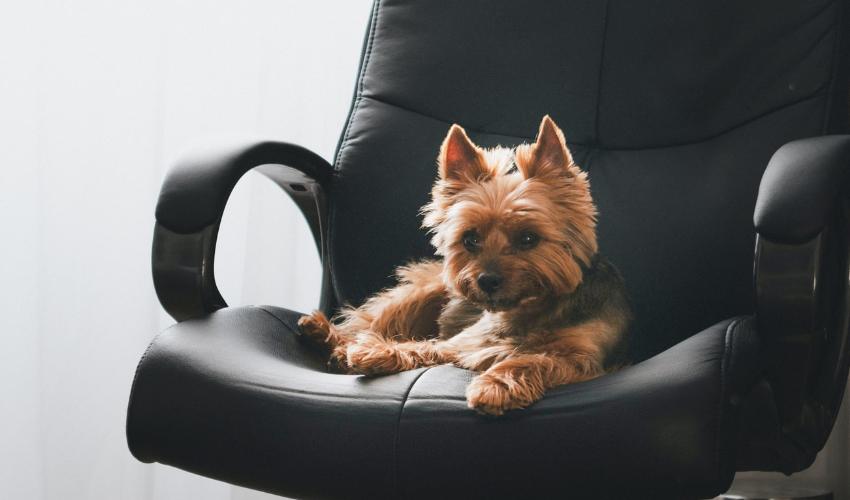 This feature has more significance for those having pets at their home. If you also have pets, always try to avoid silk, linen, and wool fabrics because pets can easily scratch these materials. Moreover, pet owners should prefer textured fabrics rather than solid colored ones. Leather and microfiber are good options for crafting chair upholstery in households with pets.
Dirt-free fabric
If you are living in a particularly dusty or dirty environment, always try to select dirt and dust repellent fabrics. Because dust catching fabric can become a source of allergic reactions for users, particularly if you are going to use it for a long time. Fabrics like microfiber are great for chair upholstery because it is dust repellent.
Natural Fabrics To Opt For Chair Upholstery
Cotton
Cotton-blend
Leather
Linen
Silk
Vinyl
Wool
Velvet
Synthetic Fabrics To Opt For Chair Upholstery
Acetate
Acrylic
Microfiber
Nylon
Olefin
Polyester
Conclusion
Choosing the perfect upholstery can transform your chair's comfort, aesthetics, and elegance. Besides, you should also consider various other factors while selecting upholstery fabric like fade, dirt, and mold-resistance features. Besides this, if you want to get the best fabric material for chair upholstery, you should focus on fabric durability, comfort provision, styling, and its care, and maintenance requirements.