Outdoor Cushions Dubai | Choose Your Best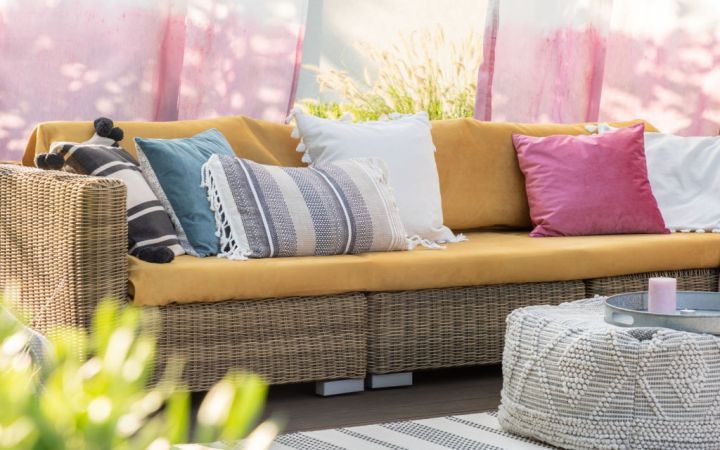 Outdoor Cushions Dubai is best if you are living in Dubai, then the fundamental décor of your room is our door cushions as the latest technology reveals that without them, everything is dull and faded.
There are many things to consider when it comes to choosing the right material for your Dubai outdoor cushions . In the first place, you must decide where you can use them.
Covers used in outdoor spaces such as an enclosed patio or a roofed deck are shielded from the elements and can provide less robust cover. Outdoor seating choices like a garden bench on the other end of the continuum would have cushions left out all the time, and they should be made from stricter material to stand up to moisture and sunshine. Outdoor Cushions Dubai is the right option if you want to choose natural, synthetic, hardy, and more delicate cushion covers for your sofas.
Types of Materials Used for Outdoor Cushions Dubai
You can get different types of materials from us at Modern outdoor upholstery Dubai Supplier as follows:
Olefin fiber/ Polypropylene: If you want incredibly durable, handmade material cushions covering, it is an uncompressing option.
Vinyl type: If you want easy to clean and relatively hardy material for your cushion covers, then vinyl cushion outdoor covers are the best option.
Duck cloth: It is also called canvas because this fabric is primarily used in tents, strollers, and workwear clothing due to its best substitute quality for your Outdoor Cushions Dubai.
Textilene fabric
It is made up of synthetic and woven polyester cover type PVC Vinyl. It can keep all of your outdoor elements but because of its PVC coating, it can be less comfortable than natural fabrics.
Cotton: Cotton is using for outdoor cushions UAE for many decades and a popular choice for those who want balance and affordability at a time.
 Solution acrylic dyed: Another synthetic alternative that resists well from mildew and fading is staying soft and smooth and relaxing in all seasons.
Best Back Outdoor Cushions Dubai
If you're looking for the ultimate comfort in back outdoor seat cushions. You can find them in the outdoor upholstery Dubai. Our cushions can help you get support, stability, and drainage. This will give you the comfort you sought on the sofa.
It consists of a flat-style foam fire-retardant, durable upholstery, a 1-inch memory gel swirl foam on top and bottom, and 1 oz — lightweight polyester cover on top, bottom, and bottom and sides. It comes in either grey, white, or pink to match your sofa style. Designed to ensure that your back stays comfortable and locked, it will give you the perfect daybed if you choose our Outdoor Cushions Dubai.
You can also give your back cushions an upgrade from flat and unwieldy fabric to the comfort and ease of comfy outdoor back cushions. The pillow covers made of fabric for back outdoor seat cushions have full lining materials that provide maximum protection from neck and back injuries.
The cushion is contoured to the shape of your body so you can rock the cushions in comfort without any warping. We've picked a variety of fabrics for your back cushions outdoors so you can feel comfortable. After the day's hectic routine. Being able to move around your sofa and chairs with a whole new collection of fabrics is a flexible and springy matrix to get the best Outdoor Cushions Dubai.
How to Clean Outdoor Cushion Covers?
Always recommend using the foam separator and the rug duster to clean your fresh, clean, fully. Dried cushion covers every time you need to do so.
Now that you have done the job on dry ones, you can clean Outdoor Cushions Dubai easily. To this end, use 1⁄4 cup of 1 gallon of water-clear liquid detergent solution to remove drains from the covers of your cushion.
Then, rinse with high pressure to rectify the detergent and reuse the dry to cover. This method allows you to clean your Outdoor Cushions UAE covers easily.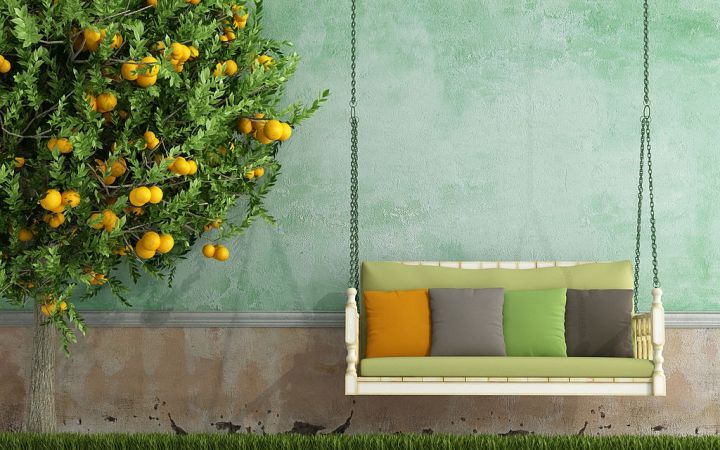 How to Remove Mold from Outdoor Cushions Dubai?
Mold looks so horrible on outdoor cushions. To remove these molds, take a bath full of warm water, add 1⁄2 cup of white vinegar, and 1⁄2 cup of stain remover for easy removal of the mold. Then smoothly blend it until it all gets saturated. Take a soft-bristled brush then gently clean it.
Removal of molds from Outdoor Cushions Dubai is an effortless procedure because you can use them at home. It will also have a good chance of removing any future mold on your outdoor flooring. Waterproof non-foam outdoor cushions are an excellent alternative to foam. But for both foam and non-foam cushions, the moisture coming out of these cushions quickly gets everywhere.